Model B Macassar Ebony Polish Sterling Duet
The dynamic Duet Series from Steinway & Sons pairs our finest rare veneers with our classic high-gloss finish. This unique design complements virtually any home decor. The Ebony + Macassar features a silver cast-iron plate and Nickel hardware.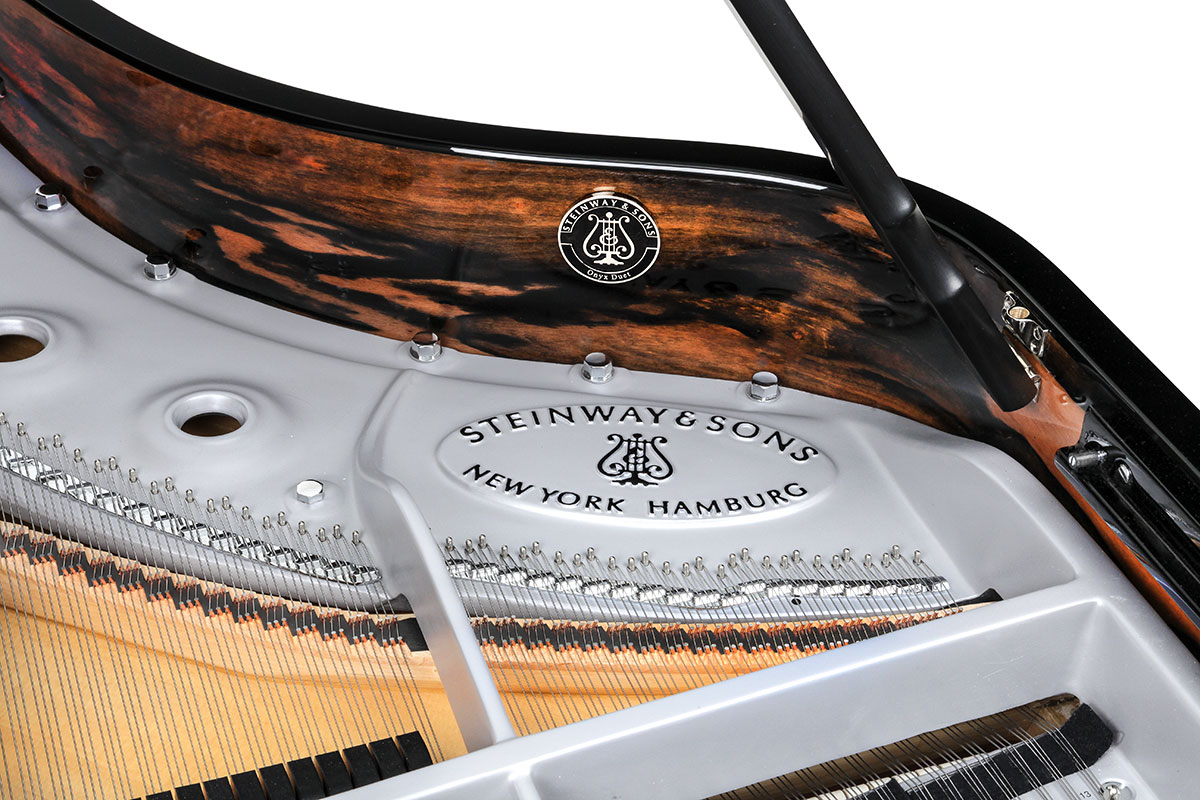 Double the Dramatic Contrast
The All-Ebony finish on the exterior is coupled with stunning Macassar Ebony — a precious wood from Sulawesi — on the underside of the lid and inner rim. Its fascinating texture with a deep black color and a reddish-brown pulsating with breathtaking power, juxtaposed against a classic ebony finish.
Fill out the form below or call 714-662-2117 for more information.